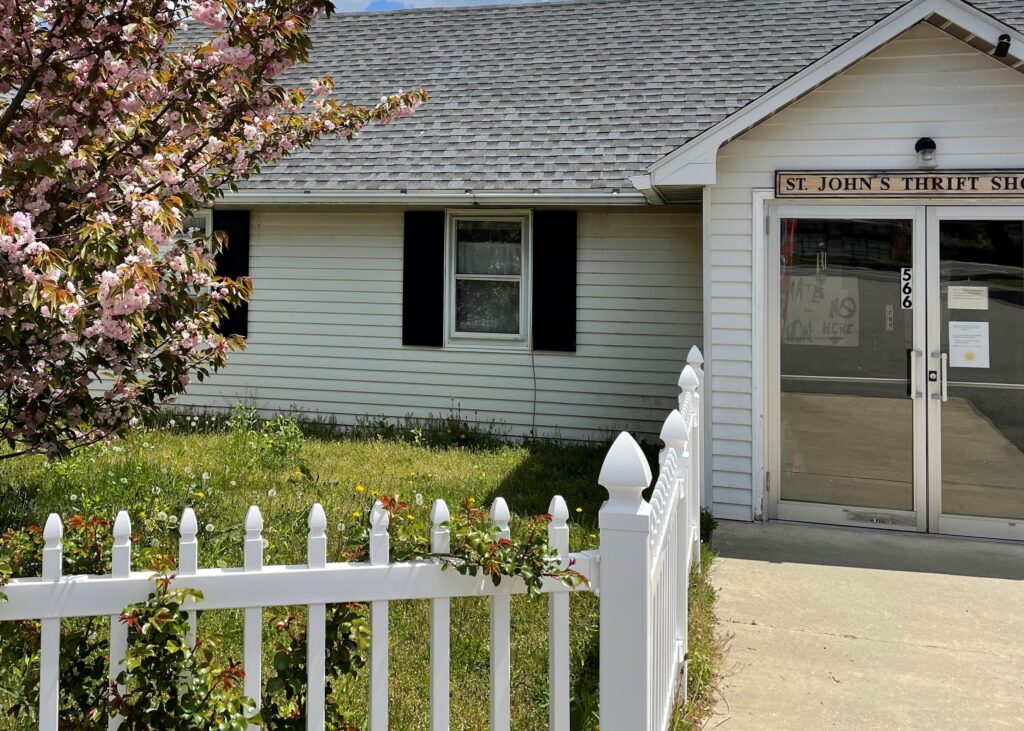 THRIFT SHOPPE HOURS:
2ND AND 4TH SATURDAYS FROM 9 AM TO 1 PM
FREE CLOTHING EVENT
WEDNESDAY FOLLOWING 2ND SATURDAY
10 AM -12 PM and 5 PM -7 PM
IN-SEASON DONATIONS WILL BE ACCEPTED DURING OPEN BUSINESS HOURS
For the Holiday Season
We NEED all seasonal clothing except for Men's clothing. We also would really like three (3) baby dolls. We received a beautiful donation of wooden baby doll cradles and would love to put dolls in them.
WE DO NOT NEED or ACCEPT clothing or housewares that are stained, torn, dirty, broken or missing parts. Please dispose of them as you would any garbage